We will now look further afield and point out some iPhone gadgets that perhaps you haven't considered. If you would like to get a little more out of your smartphone, or you are looking for the perfect present for an iPhone owner, we have rounded up in the following lines the best iPhone gadgets and accessories.
You love your iPhone, of course you do, but as powerful as it might be, there are certain things it just cannot do by itself. It cannot, for instance, stream music out loud for a room full of people. It certainly can't reliably power itself on one single charge for 3 or 4 days. It can't take close-up pictures of insects. For all those things, you would need some gadgets and accessories.
For iPhone fans, Apple's latest announcements have been pretty major. The new iPhone 8 and iPhone X are faster, smarter and more sleekly designed compared to previous iPhones. And even if there are loads of new features, the main ones include new 3D face recognition and the long-waited wireless charging. But at certain point the features end, and gadgets swoop in to add more tools to your electronic Swiss army: your iPhone.
Thus, if you are looking for new ways to maximise the benefits you get out of your iPhone, we have listed here a few gadgets that will take your iPhone from a cool marvel to invincible superhero.
1) Twelve South HiRise 2
The Twelve South HiRise 2 is the perfect iPhone dock with a metallic body. Its smart design allows you to use it with an iPad as well. Its retail package includes a microUSB cable and a Lightning. The microUSB is especially handy if you use te iPhone with a battery case. The stand comes either in silver, black or gold.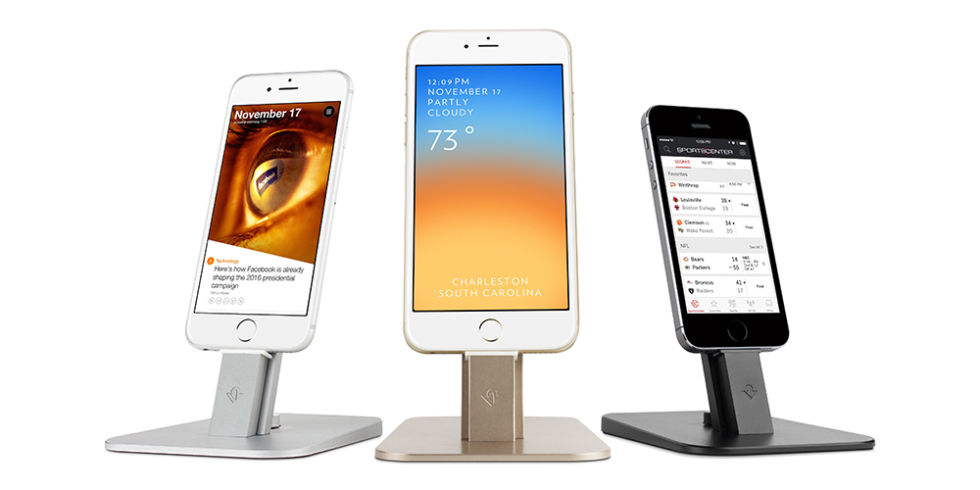 2) Zodiac 5-In-1 Bluetooth Selfie Remote Shutter
New for 2018, the Zodiac is more than a simple remote shutter. You can now get excellent wide angles and group shots by mounting your phone, iPod, sports, action camera or digital compact on top of a handy mini tripod.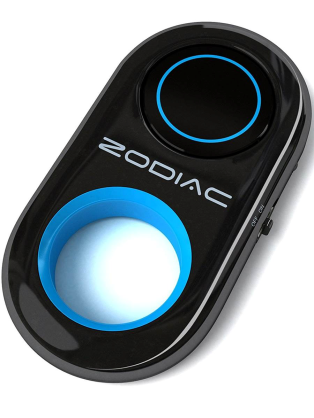 3) RAVPower Alpha – Fast Charge Wireless Charging Pad
So you are looking for a wireless charger for your iPhone? Look no more. This small yet durable wireless charging pad is able to power up your device very quickly. It's been tested to take only two and a half hours to charge an iPhone 8. The front of the pad displays a multipurpose indicator that lights up depending on the battery status. It also has a silicone anti-skid design, therefore you don't need to worry about the phone sliding off.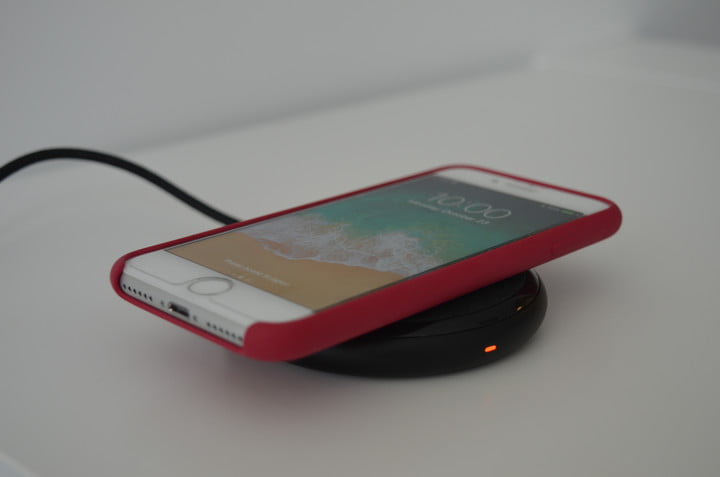 4) Charge Dock for iPhone and Apple Watch
More about chargers. Do you really like Apple products? Then perhaps you might be the owner of an iPhone as well as an Apple Watch. Fortunately, the smart people at Belkin have launched a duo charge cradle that is able to service your watch and smartphone in one stylish stand.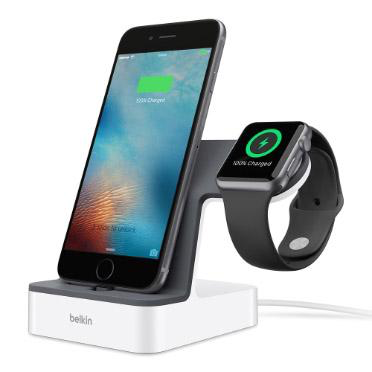 5) Anker Astro E1 5200mAh Portable Charger
And we still keep going about chargers… Now, whether you travel multiple times per month or only once a year, a portable charger is a vital part of accessory for your smartphone. This is a competitive space, however Anker creates some of the best performing chargers and external batteries out there on the market. The Anker Astro E1 provides the best balance of power, cost and size. At 5200mAh, it is able to pack enough juice to fully charge an iPhone 6. Twice. And at such an inexpensive price, there is not really a good reason to skip on such a handy gadget.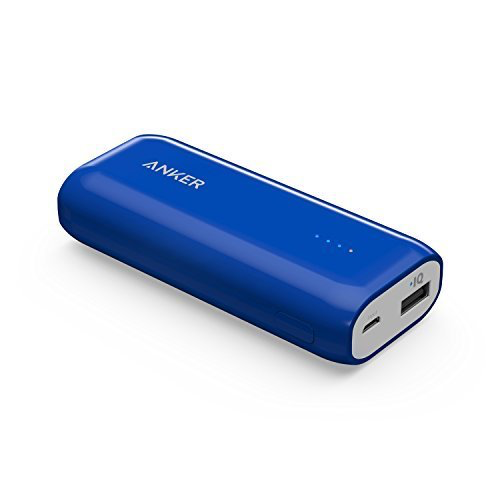 6) UE Boom 2
The UE Boom 2 pairs to your smartphone wirelessly via Bluetooth to deliver an outstanding 360-degree sound. It is waterproof and it is also available in a number of eye-catching colours. Besides, it has smart gesture controls. The Boom 2 is completely portable, plus it can double as a speakerphone. You will be able to pair it with other UE speakers as well.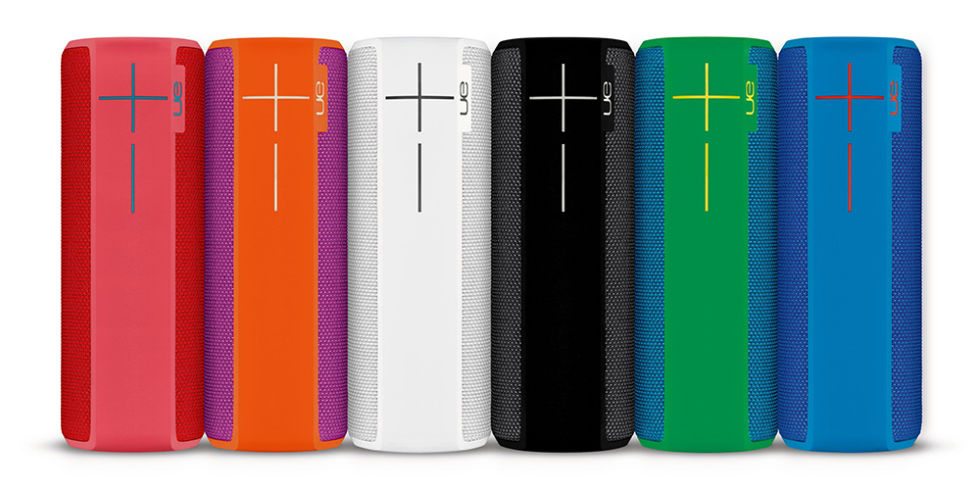 7) Apple AirPods
One of the big unveils from 2016's iPhone event were the small wireless AirPods. These small buds connect to your smartphone through Bluetooth and are able to go a full 5 hours with a single charge. They have an attached microphone incorporated (the long dongle part), and it has the capability to understand when the user is speaking and will filter out all noises in the background. How can they do this? Through the wonders of Apple's magical internal W1 chip.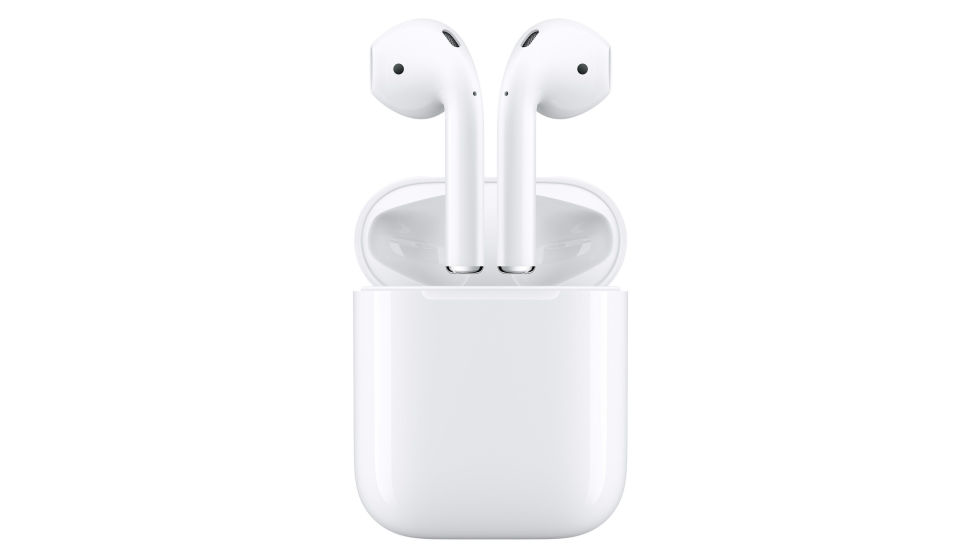 As you have seen, the sheer variety of iPhone gadgets on the market is fascinating. You can enhance your Apple iPhone and add all sorts of functionalities with the right gadgets. As for aesthetics, we have actually dealt with iPhone 8 cases, iPhone 8 Plus cases, and also iPhone X cases. As we all know, you can never go wrong with cool iPhone cases. We have even taken a close look at other functionalities such as waterproof, wireless charging, and battery cases. If you are looking for an iPhone dock, we also have you covered, and there is no shortage of brilliant portable battery chargers out there.