We are living in a world where fashion in a constantly evolving and that too in a manner you sometimes fail to acknowledge. From clothing styles to their vibrant colors, from unusual makeups to dazzling accessories, everything is in a constant change. The summer is right around the corner and everybody is busy changing their wardrobe to hit the right chords at their colleges, institutes or workplace. However, here, in this article, we will be focusing exclusively on the college going girls who would not mind stepping out of the safe line and would love to experiment.
If you follow the fashion police or your favorite celebs, be it Ariana Grande, Scarlet Johansson, Rihanna, Katy Perry or Ke$ha, you must have noticed their hair colors which have gone from safe choices to alarming shades. However, that is what will be reigning over the fashion trends this summer. The color of your hairs is 'the thing' that will make heads turn. So, are you ready to accept the challenge and try these cool shades on your hair this summer?
1) Grandma Gray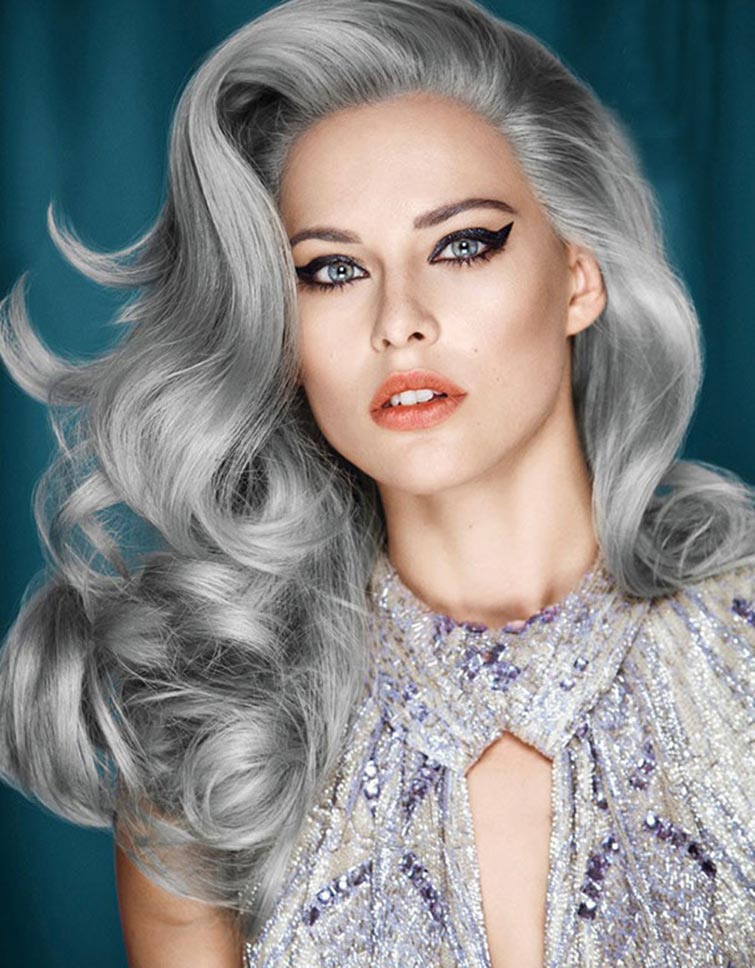 You have seen the new single of Ariana Grande, right? If not, you have to trust us when we say that this color is going to be a hot trend this summer. You can already find it in so many eCommerce websites under beauty deals. There was a time when women used to hide their gray hair by dying them or trimming them down so they could hide one of the most significant aging signs. It is ironic that it has become a fashion statement now and young girls cannot wait to get their hairs bleached and colored gray. It may appear awkward to you at first, but like we said, it is really hot.
2) Denim Hair
There was a time when you must have deliberately washed your jeans, dried it endless times to achieve the perfect faded and worn out look. It is time to do the same with your hairs now. Of course, we are not pointing out at the repeated washing, but the faded color. It is perfectly achievable and it looks uber cool whether you are adopting the light denim shade or the darker hues.
3) Under lights
Well, this is a new term, but when you look at the results, it is going to leave you in awe. The idea is to achieve hues under your top most layers of hairs and blend them together with your natural hair color in a gradient form. This way, you can try all the bold and blazing shades and hide them whenever you want. It will also serve the working women perfectly. No one will be able to notice your hues in the office, but when you go out to a party, you can simply pull up the layers for a bun and leave your colored hair strands hanging loose on your back. You may use askmebazaar coupons to buy all the trendy hair colors at cost effective prices.