In this current society, electrical supply is an invaluable product. The beyond price value of electrical supply is due to the fact that electricity is needed for almost 24 hours a day and 7 days a week.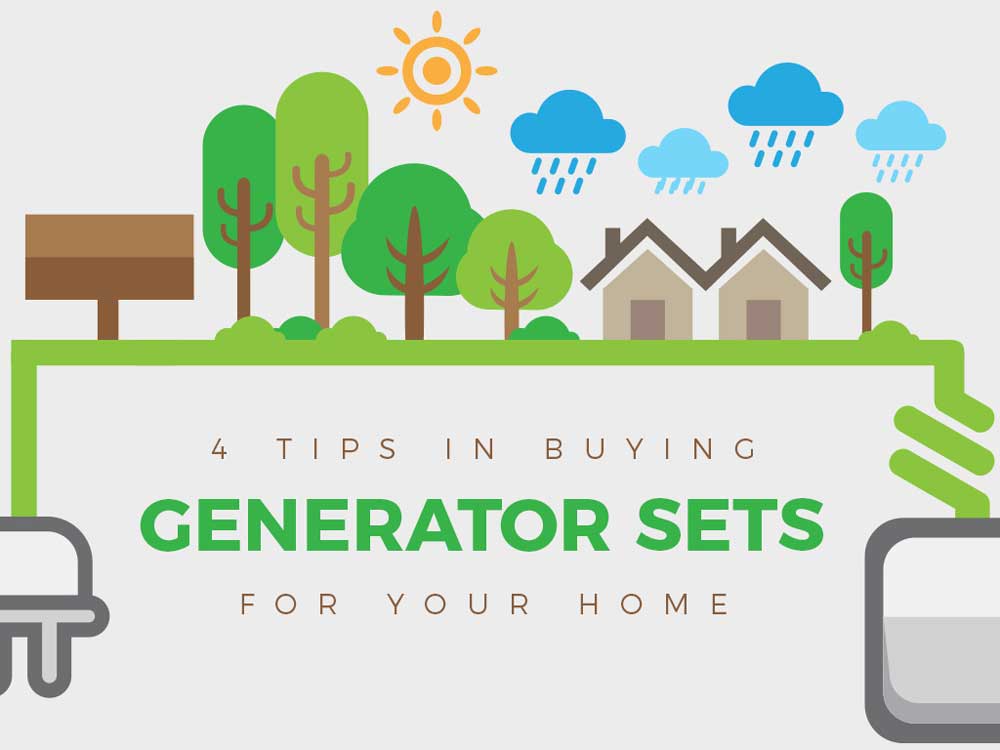 To simply put it, electricity is needed all the time.
Sadly, there are unexpected moments when the electrical power supply will suddenly be gone.
These types of incidents are very common when natural disasters like typhoons hit the country.
Good thing that there are various generator sets that are highly efficient in providing emergency power supply.
These generators in the Philippines are extremely helpful especially when administering aid during calamities. Paramedics can stitch wounds together better with adequate lighting, or an asthmatic evacuator will be able to take the needed nebulization.
For people who live in a country where powerful calamities often strike, like in the Philippines, a fully functioning generator set is already considered as a necessity and not just a want.
Investing in a generator set in the Philippines can be overwhelming, especially for people who are not well-versed in terms of heavy equipment.
In order to make shopping for generators easier, this article lists down some tips to keep in mind when searching for the most efficient generator sets in the Philippines.
Know what type you need
There are two types of generator, the portable and the standby generator.
Before you head to the store and shop for generators, decide first which type of generator would suit your lifestyle or taste.
Just like its name, the standby generator is a generator set that is installed outside the house and will take permanent residence in the area of installment. On the other hand, a portable version can be transferred in the various areas of the house.
Another difference between the two is the power source, a standby generator is fueled either by natural gas or propane. In order to deliver the needed fuel to the generator, it is hooked to an existing gas line.
Unlike the seamless transfer of gas when inside a standby generator, a portable generator requires to be re-filled with the fuel after a few hours.
Don't purchase the affordable option
There are plenty of online sellers who sell sets that have a significantly low price.
Always remember that a good investment can provide more benefits in the long run. Buying a cheaper alternative may eventually result to repair costs due to the low level of durability.
Know your needed power amount
Different generators have varying power levels. First check the power consumption that you will need, through various websites.
Doing so will ensure that the generator set from the Philippines that was bought will be able to supply enough power to all of the needed equipment.
Choose Diesel as fuel
Not only is Diesel initially lower in price it can also last longer inside a tank despite not being used. Modern petrol, which is another common fuel for generator sets have a higher price tag and goes stale easily compared to diesel. 
Key Takeaway
Those are the things that you need to consider and check when choosing the right generator set to purchase.