Nowadays, online advertising is all about grabbing attention with value for a specific target audience. Market study reflects audience engagement can improve brand coverage by almost 300%. Metrics studied earlier, like page views and clicks, no longer cater to advanced targeting. "Reach" and "activity" are the more sophisticated media-planning metrics and software enables the ad world to engage audiences in a detailed way with those metrics.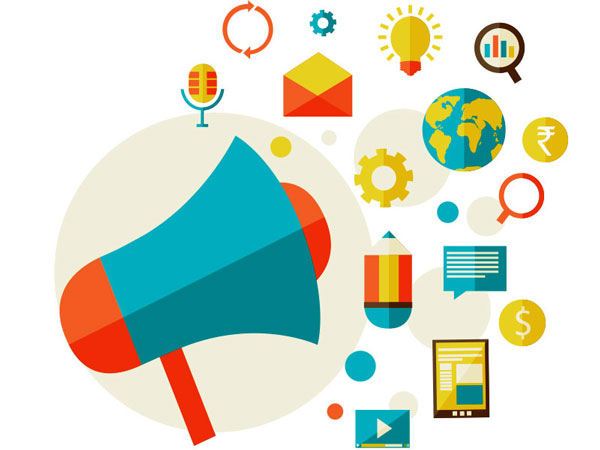 The latest media-planning trend is taking advantage of unplanned messages.
Planned messages are those initiated by advertisers. Sales promotions and press releases are planned messages, while unplanned messages may be initiated by audiences themselves. Many advertisers are facilitating the flow of unplanned messages initiated by customers. Tapping both, offline and online word-of-mouth messages, media planners are trying to understand audience taste and upload relevant ads.
While drawing advantage from unplanned messages is yet to become reality, some successful steps to reach and indulge with your target audience have already emerged:
Identify your target audience using demographics
Analytics is a superb way to identify and then segment target audiences. Analytics tools give you different demographic features. B2B details like job function, industry, company size, location, etc. and B2C details like age group, gender, economic status, hobbies, interests, etc. are useful details. They can easily help in identifying audience segments better.
To better understand the attributes of buyer profiles and which precise aspects of a profile match your requirements, you must analyze your social media and in-house databases. Once your actual target audience is identified, try to focus on markets yet to give you the information, or the markets where you have not been able to convert your targets.
Cater to the content your audience wants
The internet market is saturated for many industries. In order to create interest, you have to either be able to answer your audience's questions, or provide special insights about what they are interested. Hence, your market research has to be thorough and find gaps in spite of saturation, and help the audience with useful information.
The best way to attend to audience demands is by offering relevant content. If your site provides some add-ons to an already existing product, your should have something exclusive to differentiate. Once you have identified your USP, you can easily attract your people using well-researched content.
3. When is the right time to localize your website?
When it comes to the timeliness element of reaching and engaging your target audience, it's also important to think about localization. A core part of your branding campaign, website localization is the process of shaping your site to suit specific regional audiences. The process may include translation but certainly doesn't always. For example, you may need to localize a site written in US English for a Canadian audience or a UK one. Localization can ensure that your readers feel the site was produced specifically for them, so it's important that you localize before you launch in a new area. Doing so should maximise your chances of success in engaging your target audience in that region.
4. Cash in on timeliness
If you wish to cash in on online audiences, you have to be extremely cautious about timing. Be conscious about what you can offer and how best you can cater to your industry demands within a strict schedule. The occasional window shoppers cannot be your area of research, while those who follow a specific trend in the internet journey can be. If you already know which events, programs, or trends your target audience is interested in, you can tailor your content according to those activities, and post them at the precise time. You can cash in on maximum audience engagement if your content is timely and relevant.
Even if you put a lot of effort to place your content at the right place, at right time, and to the right audience, you still need branding campaigns to build awareness to those prospects not included yet. This helps in increasing interest in the existing audience, plus shape your company's perception, brand, and different products and services.
Author Bio:
Preethi Vagadia is currently a Senior Business architect with the Service operations practice at a well-known IT Industry in Bangalore. She has worked in several process improvement projects involving multi-national teams for global customers. She has over 8 years of experience in mortgage technology and has successfully executed several projects in logistics management, logistics integration, reverse logistics, content management system software, warranty software and programmatic solutions.